About Us
About Reversal's Writer / Producer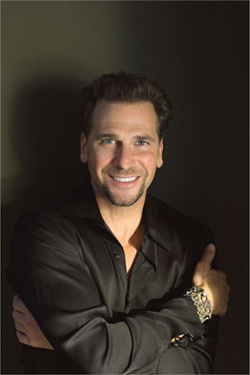 Drawing on experiences from his own youth as a championship wrestler, script writer/producer Jimi Petulla has crafted a gritty, realistic picture of the sport of high school wrestling, set in a small east coast town.
Working from his own background added an integrity to the project that director Alan Vint spotted the first time he read Petulla's script. "Alan helped me polish it and tighten up the story line," says Petulla, "but from the very beginning, he was impressed by the honesty of it."
Although the script is Petulla's first writing project, he is by no means a stranger to the entertainment industry. After high school, he worked for seven years as a radio DJ, then joined the ranks at the illustrious Columbia School of Broadcasting, where he quickly rose to a vice-presidency.
Petulla also produced a series of films on Elvis and the "Memphis Mafia" called "All The Kings Men" that were distributed by Barber Langley Productions.
Currently working preproduction for a new film working title: "Split" is a modern divorce story told from the point-of-view of the husband and father. But beyond the typical acrimony and turmoil, it's also the transformative story of a middle-aged man who embarks on a journey to discover what's truly important in life and finds it in his children. The script features a lead character whose arc is as big as the Grand Canyon, as well as a number of memorable supporting roles and some unexpected twists. It's "Kramer vs. Kramer" meets "The Descendants," all wrapped up in a story that will appeal to audiences of all ages.
For the last 25 years, Jimi has headed up his own company, Recording, Radio, Film Connection, which trains and places people in media positions, including radio, television, film, and recording engineering, among others.
Production Company:
Petulla Pictures
22333 Pacific Coast Highway Suite 245
Malibu, Ca. 90265
(424) 644-0988
(310) 780-0791
(310) 826-8064 [fax]